So its been a few days since I last blogged! Don't worry didn't run out of things to say just had a manic one!
The highlight this week was quite possibly the idiot who drove into my car and drove off! Yes drove off!
Our house is at the top of a hill, speed limit of 30mph complete with huge speed bumps, the van easily was travelling at 45-50mph!
Me being a nosy mare was looking out my bedroom window at the buliders doing something worthwhile on the road, I saw the van driving up thought.. twats driving so fast! Anyway turned around to put clothes on bed and CRUNCH! Never have I ran down the hideously steep stairs so fast!
As I got out the door he wheelspun off up the road, he caused a lady driving downhill to mount the kerb and she was manically shouting the reg plate at me que manic dash for paper.
Thank the lord for nice neighbours! Those that were home came dashing out and ushered me and 2 point 3 of us for some sweet tea!
Sooo damage??
The wheel was sheared off! It ended up in the middle of the road, in fact if you look you can see where it was dragged there by tyre marks!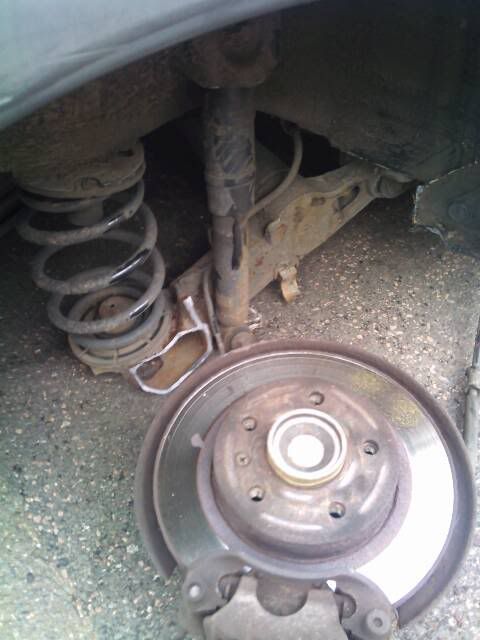 The driver was thankfully caught on the travel agents cctv! Unbelievably he carried on into a dead end and caused more damage!
The verdict on my car??
3K worth of damage!!! Result; Write off!
Best get looking at a new car!
But for now this will do!